Dog & Cat Endoscopy and Laparoscopy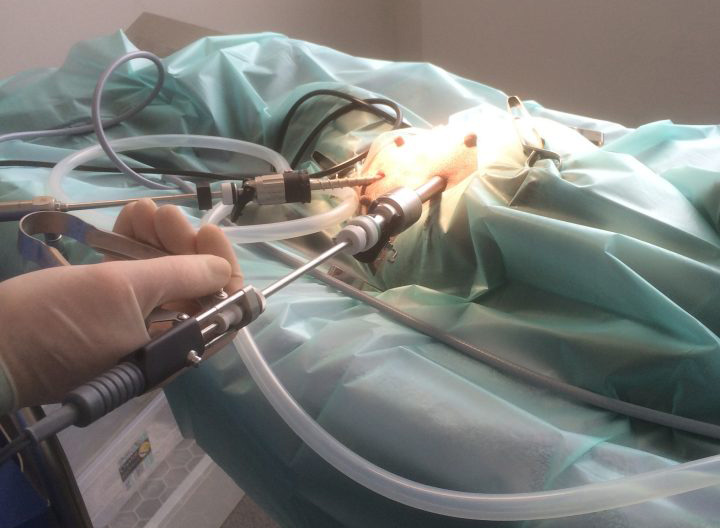 Our specialised equipment and extensive training allows us to offer laparoscopic surgery for our patients. Commonly referred to as "keyhole" surgery, this minimally invasive approach leads to magnified images with clearer views for the surgeon and much smaller wounds than are achieved with conventional surgery. Routine procedures such as keyhole spays result in less pain as it is not necessary to tear the ovarian ligament to remove the ovary. This results in reduced recovery time and, because the wounds are smaller than in conventional spays, your pet does not need to be rested for as long after surgery.
We also have rigid endoscopes measuring just a few millimetres in diameter which allow us to investigate bladder, rectal, ear and nasal disease without resorting to major surgery.
Our flexible endoscope allows us to image and biopsy the gastrointestinal tract and in some cases avoid conventional surgery such as when removing foreign bodies such as socks from the stomach.